Miss Belle Japan Baby Foot Mask 日本祛角质脱皮足膜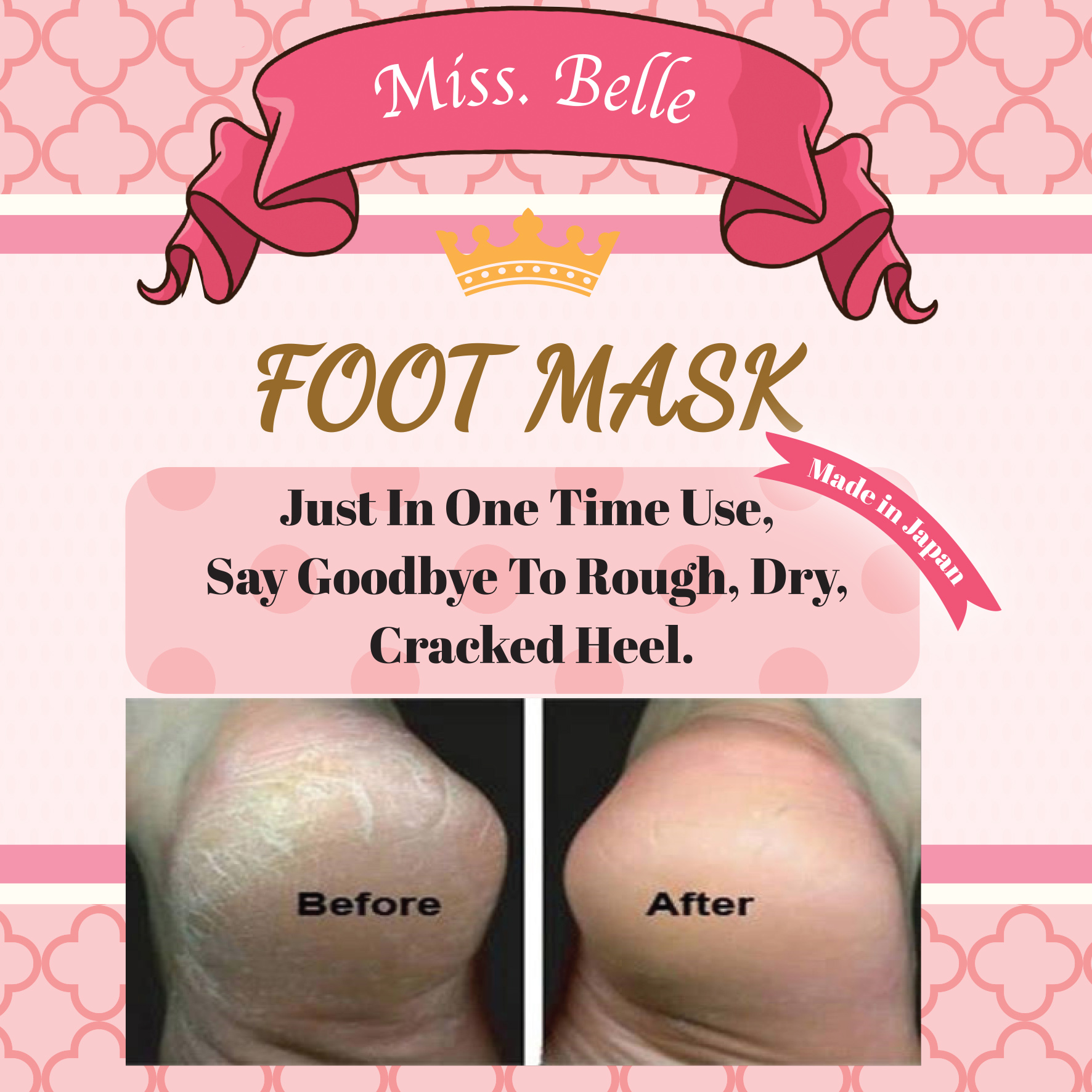 Product Description
Ingredients:
Water, Glycerol, Lactic Acid, Malic Acid, Sorbitol, Butylene Glycol, Papain, Aloe Vera Extract, Citric Acid and so on.
Features:
It contains safe and powerful botanical extracts that peel away dead skin without harsh scraping or scrubbing.
Usage:
1. After cleaning and drying feet, open the seal and take out the foot mask.
2. Wear foot mask, massage the outside of the foot mask to let the foot skin evenly contact with foot essence.
3. Paste the sticker seal, wear the foot mask for 90-120 minutes to make the essence in the liquid to be absorbed into the skin.
4. Remove the mask and wash feet with warm water.
5. Dead skin will start peeling between 4-7 days after initial application. For better peeling performance, please keep feet in warm water for 10 minutes each day.
6. Allow deal skin to peel off naturally. Do not forcibly remove the dead skin and it may cause damage to the skin. The effect varies from individual to individual due to different skin condition.
7. Finally your feet will become soft and smooth, just like baby feet.
Note:
1. This product is a powerful product, use it once per month at most.
2. Please stop using immediately when any allergy reactions occur.
3. Do not use the product when there is a wound or redness on the skin.
4. Pregnant and lactating women should not use this product.
5. When the old cuticle and dead skin are exfoliating after use, do not tear with hand to avoid hurting the skin.
Storage:
Keep away from children, avoid sunlight, store in a cool place.
Package Included:
1 bag = 30ml * 2pcs Foot Mask